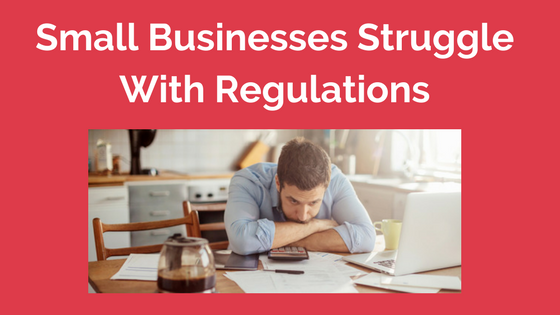 A recent article I read states that small businesses struggle with regulations and that it costs them $83k. The article breaks down the leading causes in a succinct list. The list includes:
Complexity of the rules
The cost of compliance with the rules
Difficulty of interpreting and understanding the rules
The volume of existing rules
The volume of new rules
Rules contradict each other
Rules contradict other agencies' rules
This is a serious issue for small business owners. You can read the article for yourself and see what I mean.