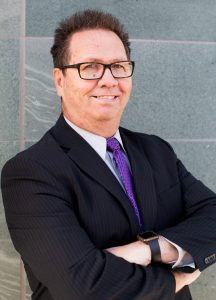 Michael Mahony is a small business owner who acts as a small business advocate on behalf of small businesses everywhere. He is the founder of Advocates Network for Small Business, an organization that seeks to assist small business owners lobby for their needs as they struggle to grow and succeed at their businesses.
Michael was a candidate for Orange County Supervisor, 2nd District in 2018. He has written a book called When Small Business Wins, America Wins and teaches all about the importance of small businesses in the United States today.
Michael is organizing small business leaders from California to lobby Sacramento to ease the regulatory burdens that face all small business owners in California, making it almost impossible for them to compete in the open market. This group meets to discuss the issues facing them and how to solve them. They support each other in their business efforts and work together to get the laws changed that are costing them money daily. We encourage you to submit an application to join the group.
Michael believes that small business is the heartbeat of this country. He believes that by helping small businesses thrive the economy will flourish. This can only be accomplished by freeing up resources for the small business owners. This is why all regulations are being examined, dissected and then attacked if they are part of the problem.
As a Libertarian, Michael believes the free market should determine the success or failure of all businesses. He does not believe the government should involve themselves in issues that relate to business competition as their involvement simply causes more issues in the end. Government is not equipped to properly determine the likes and dislikes of its citizens and should allow the free market to make those determinations.
As a small business owner for 20 years, Michael has seen the damage government involvement can do. Rates drop and so do profits when the government attempts to assert itself where it does not belong.  That's where Advocates Network for Small Business comes in. 
Sign Up for Michael's Updates